Join
it's free
Join Now

Need legal advice or a specially customised legal document?
Contact our partner law practice

Click here to arrange a quote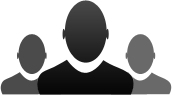 Support
help is here
Privacy Policy
---
Protecting your personal information (i.e. information or an opinion that can identify or can reasonably identify an individual) is important to Law Central Co Pty Ltd ("Law Central", "we", "our" and "us"). We are committed to maintaining the security of all personal information provided to us by visitors to, and users of our website.
This policy explains how we collect your personal information, what we do with it, and how it is protected.
WHOSE PERSONAL INFORMATION DO WE COLLECT?

We process the personal information of individuals with whom we deal in the course of our business activities. This includes our:

customers, suppliers and business partners;
employees, prospective employees and contractors involved in the provision of corporate and other support services to Law Central; and
shareholders and directors.

PERSONAL INFORMATION COLLECTED

The type of personal information we collect and hold depends on the nature of our interaction with you. The types of information we collect and hold includes (but is not limited to) a unique username and password, name, address, occupation, telephone number, email address, payment details, financial information (eg: credit card and bank account information) and information about how and where you purchase and use our products and services.

We will not collect from you any sensitive information revealing your race, ethnic origin, political opinions, religious or philosophical beliefs, political, professional or trade union memberships, health or disability, sexual preferences or practices or criminal records.

However, we can collect sensitive information:

where you have given us express consent and the information is reasonably necessary for us to carry out our functions or activities;
when the use of this information is required or authorised under Australian law or a court or tribunal order; or
when the information is necessary for the establishment, exercise or defence of a legal claim.

Customers

We may use information that personally identifies you to:

manage your account with us;
provide you with the product or service you have ordered;
inform you about other products and services that might interest you; and
improve our products and services or better meet your needs and preferences.

In these situations, if you do not provide the personal information we need or request, we may not be able to provide you with access to our products or services.

Suppliers

We may use personal information provided by our suppliers to:

manage our accounts and order systems;
improve our internal management processes; and
improve the relationship with our suppliers.

HOW WE COLLECT AND HOLD YOUR PERSONAL INFORMATION

Personal information may be collected when you:

create a Law Central account;
register to receive electronic notification of our publications;
update your online profile;
submit any emails or feedback forms via our website or any other website created or hosted by us from time to time on which this policy appears, or from using our website's social media function;
visit our website including, but not limited to, the volume of traffic received, logs (including the IP address of the device connecting to the website) and any content accessed;
utilise our document generation engine; and
make a payment using our secure credit card payment gateway. We do not retain credit card information collected through the online payment gateway.

Cookies

Law Central collects certain standard information that is sent by your browser to our website. This includes information such as time, date and URL of request, your IP address (or in some cases the IP address of your company or your Internet service provider's Internet gateway), referrer URL (the web page you arrived from) and details of your Internet browser.

This information is recorded and used to provide users with improved structure and performance and a more personalised experience when visiting our website.

Through the use of a cookie, Law Central can record the pages visited and the information acquired. This information is used anonymously and in aggregate, and is collected and logged for statistical purposes. Through analysis of these records, Law Central is able to provide an improved service when users revisit our websites.

A cookie is a small data file that a website may write to your hard drive when you visit. A cookie file can contain information (such as a user ID) that the website can use to track the pages you have visited and your preferences. The only personal information a cookie can contain is information you personally supply. A cookie cannot read data from your hard disk or read cookie files created by other websites.

If you prefer not to receive cookies, you may be able to change the settings of your Internet browser to disable cookies or to warn you when cookies are being used. This may preclude you from using some services or enhanced functionality.

Cloud Based Solutions

In some cases, you might provide personal information to us by entering it into our cloud based solutions because you want us to host that information for you. Alternatively, your information may be disclosed to us by an organisation with whom you interact and to which we provide a cloud based service.

When we collect or hold personal information in this way, it is only used or disclosed for the purpose contemplated by you or the organisation that has disclosed that information to enable us to provide the product or service sought. This information may be stored on our web servers but will only be accessed by us to provide technical support, or to carry out other functions reasonably necessary to provide the product or service. This information will not be disclosed in any other way without the individual's written consent.

ADVERTISING

We may use your personal information for the purposes of direct marketing if you gave us that information directly, it is reasonable to expect that you would receive this type of information from us and you have not already asked us to stop.

Your personal information may be used to send you advertising that is customised or more relevant to your interests, characteristics or general location). This advertising may be sent in various forms, including by telephone, post, fax and any form of electronic message (including email, SMS or MMS).

You may, at any time, opt-out of receiving marketing communications from us by contacting our office, by email at support@lawcentral.com.au or through our unsubscribe feature at lawcentral.com.au/unsubscribe.asp and we will make sure your name is taken off our mailing list.

DISCLOSURE TO THIRD PARTIES AND OVERSEAS

To the extent permitted by applicable Privacy Laws, Law Central may disclose personal information:

to external service providers (see below);
in the event of a proposed sale, merger, reorganisation or other similar event relating to a Law Central business or entity;
as required or permitted under law or to comply with legal or regulatory requirements. This may require disclosures to courts, law enforcement agencies or government, regulatory or other competent authorities and bodies; or
to protect the rights or safety of any of its employees or any third party.

In some cases we engage third parties to perform services on our behalf. Further information about the types of services is detailed below. In these circumstances, we only provide them with such information as is required for them to perform their services, and we will make it clear how they should handle your personal information. They will not be permitted to use information about you for any purpose except to perform the services we have specifically asked them to provide.

We currently engage Law Central Legal Pty Ltd ACN 603 550 198 ("Law Central Legal"), an independent and incorporated law practice, to administer and maintain legal precedents, Law Central products and other associated material relating to the products.

Law Central Legal and its assigns, will have access to your personal information and may contact you from time to time in regards to:

any product, document or associated material that is currently sold, has been previously sold, marketed, or is intended to be marketed by Law Central or Law Central Legal.
future promotions by Law Central or Law Central Legal.
changes in the law.
changes in Law Central or Law Central Legal's services or operations.

Other Countries

Law Central's external service providers may be located in a country which does not have laws that provide the same level of data protection as in your country. Law Central takes reasonable steps to protect the confidentiality and security of your personal information when it is disclosed to external service providers. We also require external service providers to process your personal data only in accordance with Law Central's instructions and the Australian Privacy Principles, unless the recipient is subject to laws that would protect your information in a substantially similar way to the Australian Privacy Principles.

By providing your personal information to us, you consent to the transfer of that information to our external service providers who are located outside of Australia for that purpose. Such external service providers may store and process information provided by you on servers located outside of Australia.

Links to third parties

Some of our web sites contain links to third party web sites that are not operated or controlled by us. Please note that we cannot be responsible for the privacy or security practices of those third party web sites and those sites are not covered by this policy. Third party web sites should have their own privacy and security policies, which we encourage you to read.

INTEGRITY AND SECURITY OF YOUR INFORMATION

Our obligation is to ensure that information about you that we collect, use and disclose is secure, accurate, up-to-date and complete. We achieve this by adopting various strategies to protection personal information. These include, depending on the service and the nature of the personal information held in the relevant system:

use of encryption technologies;
use of firewalls and intrusion detection systems;
restricted access;
regular back-ups;
regular vulnerability and penetration testing;
anti-virus protection; and
policies on security and staff training.

We take all reasonable steps to protect your personal information from misuse, interference and loss and from unauthorised access, modification or disclosure. However data transmission over the Internet cannot be guaranteed to be 100% secure because risks do change over time.

Where you are required to log in to access one of our products or services, we recommend that you always log out after each session and close the browser when you finish, particularly when access is from a public terminal. You should not send credit card information through unsecured electronic mail or share your passwords with anyone else.

If we no longer need your personal information, unless we are required by law or a court or tribunal order to retain it, we will take reasonable steps to destroy or securely delete your personal information.

UNSOLICITED INFORMATION

In the event that:

we collect personal information about you from someone else; or
you are not aware that we have collected personal information about you,

we will take reasonable steps to notify you or otherwise ensure that you are aware that we have collected your personal information and the circumstances of that collection.

If we receive unsolicited personal information about you from a third party and it is clear to us that we should not have received such information (as long as it is lawful and reasonable) we will destroy or securely delete the information.

ACCESS TO INFORMATION WE HOLD ABOUT YOU

If you wish to see your personal information, you can send requests by email at support@lawcentral.com.au.  We will respond to your request as soon practicable, and will also provide access to the information in the manner you request at no charge where possible.

We cannot provide access to personal information in certain circumstances, for example if:

providing access would reveal information generated by us in connection with commercially sensitive matters;
it would pose a serious threat to life, health or safety or unreasonably impact the privacy of another individual;
your request is not serious or in good faith;
information relates to existing or anticipated legal proceedings between the parties;
providing access would prejudice any commercial negotiations with you;
denying access is required or authorised by law or a court or tribunal order; or
providing access would be unlawful or would be likely to prejudice an enforcement related activity conducted by, or on behalf of, an enforcement body.

If we refuse to provide access because of an exception listed above, we will take reasonable steps to give access in a way that meets both parties' needs, and we will give you written notice setting out our reasons for refusal (unless it is unreasonable to do so) and the options available to you to address the issue.

CORRECTING YOUR DETAILS

If you are a registered user of Law Central, you may be able to edit your information at any time through your account settings. However, you can contact us by email at support@lawcentral.com.au to request amendments to any of your personal information which is inaccurate or out of date.

If we:

correct personal information that we previously disclosed to third parties, and you request that we notify these third parties of the correction, we will take reasonable steps to comply unless it is impracticable or unlawful to do so; and.
refuse to amend your personal information as requested, we will provide you with written notice setting out our reasons (unless it is unreasonable to do so) and the options available to you to address the issue.

CHANGES TO THIS PRIVACY POLICY

We may amend this policy from time to time by posting an updated version on our web site. Please review our website regularly for any amendments.

WHAT TO DO IF YOU HAVE A PROBLEM OR QUESTION

If we become aware of any ongoing concerns or problems you may have with our handling of your personal information, we will take reasonable steps to address these concerns in accordance with our internal procedures for complaints and inquiries.

If you have any queries relating to this policy or you have a problem or complaint, please contact us at support@lawcentral.com.au.