Join
it's free
Join Now

Need legal advice or a specially customised legal document?
Contact our partner law practice

Click here to arrange a quote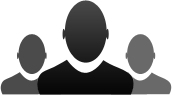 Support
help is here
Contact Us
---
Check our FAQ section to find the answer to your enquiry.
Enquire Online
Law Central is NOT a law practice. It cannot give legal advice. If you are seeking legal advice concerning any documents on Law Central, you can:
contact the law practice which is the author of the document you are interested in; or
speak to your own lawyer.
---
Contact Details
Law Central
ABN 98 091 824 225
Head Office
Level 4, 200 Adelaide Terrace
East Perth, Western Australia 6004
E: support@lawcentral.com.au
T: (08) 9476 4900
F: (08) 9476 4901
Website: http://lawcentral.com.au
Email: support@lawcentral.com.au