Join
it's free
Join Now

Need legal advice or a specially customised legal document?
Contact our partner law practice

Click here to arrange a quote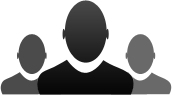 Support
help is here
Terms and Conditions
---
PLEASE READ THESE TERMS AND CONDITIONS OF USE CAREFULLY BEFORE USING THIS SITE.
By using lawcentral.com.au ("Website") you signify your acceptance of these terms and conditions of use. If you do not agree to these terms and conditions of use, please do not use this Website. We reserve the right to change, modify, add, or remove portions of these terms and conditions at any time. Please check these terms and conditions regularly to ensure that you are aware of any changes. Your continued use of this Website following the posting of changes to these terms and conditions (including the Law Central Privacy Policy) will mean that you accept any changes made to the Website.
This Website is intended to give you general information, not legal advice. The law is different from jurisdiction to jurisdiction, and even similar laws may be interpreted differently in different courts or in different places. The law is a complicated and personal matter, and no general information like the kind we provide can fit every circumstance, so you should consult a lawyer in your area to get specific advice for your problem. In short, nothing on this Website should be considered legal advice. Law Central Co Pty Ltd ("Law Central") is not a law practice.
Law Central is not responsible for any loss, injury, claim, liability, or damage related to your use of the Website, whether from errors or omissions in the content of this Website or any other linked sites, from the Website being down or from any other use of the Website. In short, your use of this Website is at your own risk.
The legal books, legal manuals and legal shelf documents on this Website and the related document questions, hints and logic flow are authored and controlled by law firms. Further, all product descriptions are provided by the specific law practices that put up the document or materials. These law practices are not part of Law Central. They are not employees of Law Central. Law Central is not the author of any legal materials or information on its Website. Law Central has no editorial control over the content of these documents. They are under the full editorial control of each particular law practice. Law Central itself is not a law firm.
Whilst the law firm that has put up the question wizards on Law Central has endeavoured to make them easy to follow, no warranties are made as to the correct completion of the questions by you, the user. If your document is based on incorrect answers, then you may not get the document that you wanted or the outcome that you desired.
At Law Central, we are committed to protecting your privacy. We use the information we collect about you to maximize the services that we provide to you. Technologies are rapidly changing as are the services that we provide to you. Therefore, these policies are subject to change and we will post any changes on this page. Please read on for more details about our privacy policy.
Law Central regularly posts by-lined columns on its various channels and on other locations on the Website. The views represented in these columns are the views of the columnists and do not necessarily represent the views of Law Central.
Disclaimer
The information found on this Website does not constitute legal or professional advice. It is not intended to be used in the course of any adviser-client discussion. Instead it is intended to provide general information with respect to common legal and professional issues. Links to other sites are listed for the user's convenience, and do not necessarily imply sponsorship, endorsement, or approval by Law Central. Law Central has no responsibility for the content found on the linked sites. Law Central may contain information constructed by third parties for which Law Central assumes no responsibility. Your access to and use of Law Central is subject to additional Terms of Service.
The materials in this Website are provided "as is" and without warranties of any kind either expressed or implied. To the fullest extent permissible pursuant to applicable law, Law Central disclaims all warranties, express or implied, including, but not limited to, implied warranties of merchantability and fitness for a particular purpose. Law Central does not warrant that the functions contained in the materials will be uninterrupted or error-free, or that defects will be corrected, or that this Website or the server that makes it available are free of viruses or other harmful components. Law Central does not warrant or make any representations regarding the use or the results of the use of the materials in this Website in terms of their correctness, accuracy, reliability, or otherwise. You (and not Law Central) assume the entire cost of all necessary servicing, repair, or correction. Applicable law may not allow the exclusion of implied warranties, so the above exclusion may not apply to you.
Content Linked to Law Central
Law Central encourages you to exercise discretion while browsing the Internet using this service. Law Central is not and cannot be held responsible for the accuracy, copyright compliance, legality or decency of material contained in sites listed in our search results or otherwise linked to the Law Central Website.
Limitation of Liability
Under no circumstances, including, but not limited to, negligence, shall Law Central be liable for any special or consequential damages that result from the use of, or the inability to use, the materials in this Website, even if Law Central or a Law Central authorised representative has been advised of the possibility of such damages. Applicable law may not allow the limitation or exclusion of liability or incidental or consequential damages, so the above limitation or exclusion may not apply to you. In no event shall Law Central's total liability to you for all damages, losses, and causes of action whether in contract, tort (including, but not limited to, negligence), or otherwise exceed the amount paid by you, if any, for accessing this Website.
Jurisdictional Issues
This Website is controlled and operated by Law Central from its offices within the State of Western Australia, Australia. Law Central makes no representation that materials on the Website are appropriate or available for use in other locations unless specifically stated. Those who choose to access this Website from other locations do so on their own initiative and are responsible for compliance with local laws, if and to the extent local laws are applicable.
Termination
These terms and conditions are effective until terminated by either party. You may terminate these terms and conditions at any time by destroying all materials obtained from any and all Law Central Websites and all related documentation and all copies and installations thereof, whether made under the terms of these terms and conditions or otherwise. These terms and conditions will terminate immediately without notice from Law Central if in Law Central's sole discretion you fail to comply with any term or provision of these terms and conditions. Upon termination, you must destroy all materials obtained from this Website and any and all other Law Central site(s) and all copies thereof, whether made under the terms of these terms and conditions or otherwise.
Copyright - Restrictions on use of Materials
This site is operated by Law Central and its affiliates, (collectively referred to as "Law Central," "we," "us," or "our" herein). No material from Law Central, this Website or any website owned, operated, licensed, or controlled by Law Central may be copied, reproduced, republished, uploaded, reposted, transmitted, or distributed in any way. You may however, download one copy of the materials on any single computer for your personal use only. All copyright and other proprietary notices must be kept intact. Modification of the materials or use of the materials for any other purpose is a violation of Law Central's copyright and other proprietary rights. The use of such material on any other website or networked computer environment is prohibited. All trademarks, service marks, and trade names are proprietary to Law Central.
If you download software from the site, all software, including any files, images incorporated into or generated by the software, and data accompanying the software (collectively, the "Software") are licensed to you by Law Central. Law Central does not transfer title to the Software to you. You own the medium on which the Software is recorded, but Law Central retains full and complete title to the Software, and all intellectual property rights therein. You may not redistribute, sell, decompile, reverse engineer, disassemble, or otherwise reduce the Software to a human-perceivable form.
Submissions
Law Central is pleased to hear from its loyal members and welcomes your comments regarding Law Central and Law Central's products. Unfortunately Law Central's company policy does not allow it to accept or consider creative ideas, suggestions, or materials other than those it has specifically requested. We hope you will understand that it is the intent of this policy to avoid the possibility of future misunderstandings when projects developed by Law Central's professional staff might seem to others to be similar to their own creative work.
While we do value your feedback on our services and products we request that you be specific in your comments about those services and products.
If at our request you send certain specific submissions (for example postings to chat areas, bulletin boards, or contests) or, despite our request you send us creative suggestions, ideas, notes, drawings, concepts, or other information (collectively, the "Submissions"), the Submissions shall be deemed, and shall remain, the property of Law Central. None of the Submissions shall be subject to any obligation of confidence on the part of Law Central. Law Central shall not be liable for any use or disclosure of any Submissions.
Without limitation of the foregoing, Law Central shall exclusively own all now known or hereafter existing rights to the Submissions of every kind and nature and shall be entitled to unrestricted use of the Submissions for any purpose whatsoever, commercial or otherwise, without compensation to the provider of the Submissions.
Forum and Public Communications
"Forum" means a chat area, bulletin board, or email function offered as part of Law Central. You must not upload to, distribute through, or otherwise publish through Law Central any content which is libellous, defamatory, obscene, pornographic, threatening, invasive of privacy or publicity rights, abusive, illegal, or otherwise objectionable that would constitute or encourage a criminal offence, violate the rights of any party, or that would otherwise give rise to liability, or violates any law.
The Forums shall be used only in a non-commercial manner. You shall not, without our express approval, distribute or otherwise publish any material containing any solicitation of funds, promotion, advertising, or solicitation for goods or services. You specifically acknowledge that soliciting other Law Central members or guests to join or become members of any commercial online service or other organisation is expressly prohibited.
It is our policy to respect the privacy of all guests. Therefore, in addition to the privacy of Registration data (see our Privacy Policy), we will not monitor, edit, or disclose the contents of a guest's email unless required in the course of normal maintenance of Law Central and its systems or unless required to do so by law or in the good-faith belief that such action is necessary to: (1) comply with the law or comply with legal process served on Law Central; (2) protect and defend the rights or property of Law Central; or (3) act in an emergency to protect the personal safety of our guests or the public. Guests shall remain solely responsible for the content of their messages.
By uploading materials to any Forum or submitting any materials to us, you automatically grant (or warrant that the owner of such rights has expressly granted) us a perpetual, royalty-free, irrevocable, non-exclusive right and licence to use, reproduce, modify, adapt, publish, translate, create derivative works from and distribute such materials or incorporate such materials into any form, medium, or technology now known or later developed throughout the universe. In addition, you warrant that all so-called "moral rights" in those materials have been waived.
Vouchers
Law Central may give discount vouchers at its sole discretion. The vouchers can only be used towards the documents specified in the voucher. Only one voucher may be applied to each document. Discount vouchers must also be used by the expiry dates. Any extension of an expiry date is at the sole discretion of Law Central. Some documents and services at Law Central are exempt from the application of discount vouchers. Law Central vouchers are not redeemable for cash. Any outstanding voucher issued by Law Central may be redeemed by Law Central at its discretion without compensation being granted.
Other
These terms and conditions shall be governed by and construed in accordance with the laws of the State of Western Australia, without giving effect to any principles of conflicts of law. You agree that any action at law or in equity arising out of or relating to these terms and conditions shall be filed only in the state or federal courts located in Western Australia and you hereby consent and submit to the personal jurisdiction of such courts for the purposes of litigating any such action. If any provision of these terms and conditions shall be unlawful, void, or for any reason unenforceable, then that provision shall be deemed severable from these terms and conditions and shall not affect the validity and enforceability of any remaining terms and conditions.