Join
it's free
Join Now

Need legal advice or a specially customised legal document?
Contact our partner law practice

Click here to arrange a quote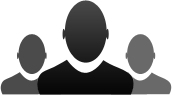 Support
help is here
The document you requested is not available
Thank you for visiting Law Central. The document you are looking for is not currently available at Law Central. This may be because it is no longer available, or we have taken it offline temporarily to make some amendments. Law Central is committed to ensuring that you always receive a high quality document that is up to date with current law. For this reason, we remove documents from our range as soon as our authoring lawyers alert us to the need for changes to be made. We apologise for any inconvenience this may cause. For more information on when this document may be available again, please send a message via our Contact Us page.