Join
it's free
Join Now

Your Membership Options
Upgrade Now & Save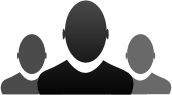 Support
help is here
Privacy Policy
---
At Law Central we are committed to protecting your privacy. We only use the personal information to process orders and provide customised service. Please read the information below for more detail about our privacy policy.
What information do we collect? How do we use it?
When you order online, Law Central needs to record your name, email address, postal address and credit card details. This information allows us to process and complete your orders successfully; we do not keep credit card details on our system, ensuring your personal information is protected.
When you enter your details to become a Law Central Member your information is stored in our database. This allows us to inform you about new services and product offers.
We may also use the information we collect to tell you about important changes to the website, new Law Central services and special offers you may find interesting. If you do not wish to receive this information please notify us at Law Central Customer Support.
How does Law Central protect customer information?
When you place orders or access your account information, we offer the use of a secure server. The secure server software (SSL) encrypts or encodes all information you complete before it is sent to Law Central. All of the customer data we collect is protected against unauthorised access.
What about "cookies"?
"Cookies" are small pieces of information that are stored by your browser on your computer's hard drive. To ensure that browsing the site is both enjoyable and efficient Law Central uses cookies to reduce page download times. Law Central does not use cookies to collect personal information about you. To access the full features of the Law Central site, your Browser must be set to accept cookies.
Will Law Central disclose the information it collects to outside parties?
At Law Central, we are committed to protecting your privacy. Law Central does not sell trade or rent your personal information to others. Law Central may provide statistics about our customers, sales, traffic patterns and related site information to reputable third-party vendors. These statistics do not include any personally identifiable information such as your name and address.
Law Central is not a law firm, and as such, information provided to Law Central is not protected by legal professional privilege. Law Central will comply with information requests from relevant authorities (such as Courts) where required to do so by law.
Your consent
By using the website you consent to the collection and use of information by Law Central. If changes are made to our privacy policy we will post any changes on this page. This ensures that you are always aware of the information we collect, how we use it and under what circumstances we disclose it.
Google Analytics
Please note that lawcentral.com.au uses Google Analytics.