Join
it's free
Join Now

Need legal advice or a specially customised legal document?
Contact our partner law practice

Click here to arrange a quote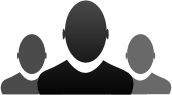 Support
help is here
Using your small business as a bank can be taxing
Issue: 584 - Tuesday, 17 January 2023
In this Issue
Using your small business as a bank can be taxing
1. Using your small business as a bank can be taxing
By RSM Australia – Restructuring & Recovery Insights
Cost of living in Australia is on the rise and the ATO has upped expectations on repayment compliance with an estimated 50,000 Directors receiving penalty notices for unpaid taxes. Some SME business owners are seriously feeling the financial pinch on the homefront and the workfront.
In times of financial difficulty, a portion of SMEs seeking to stay afloat, may attempt to leverage business money or assets for private purposes.
We spoke to Jerome Mohen, RSM Restructuring and Recovery Partner based in Perth, about the often blurred line between business and personal expenses for SMEs and the potential for serious financial implications if there is not a clear definition between the two.
"Maybe it's to pay the school fees, catch up on a mortgage repayment, cover the extra cost of fuel at the pump, or the increased cost of groceries at the supermarket. Whatever the reason, the implications from a tax perspective of drawing on a business for personal expenses can be significant. When unexpected tax bills eventuate, further financial distress can be the result," Jerome said.
WHEN BUSINESS MONEY OR ASSETS GET PERSONAL
The ATO provides guidance around taking money out of your business or using its assets for private purposes and warns of unintended tax consequences.
Two tips from the ATO to ensure your business transactions are transparent:
You should consider setting up a separate bank account for your business to pay business expenses and avoid using it to pay for your private expenses.
If you take money out of the business or use its assets, make sure you keep proper records that explain all your business transactions, including all income, payments and loans to you and your associates from the business and loans from you to the business.
ROBBING PETER TO PAY PAUL
"We are encouraging business owners to understand their options now, rather than trying to manage debts in isolation. When you are experiencing financial difficulties it's often hard to see the available options, but drawing on business money or assets for personal expenses is a bit like 'robbing Peter to pay Paul.'
Having business debts and personal debts mounting can make the whole situation feel out of control. We understand that. Every day, I'm working with people to solve financial challenges, whether that be by restructuring financial arrangements or supporting clients through the insolvency process. Part of the solution may be having a clearer line in the sand between business and personal finances so you avoid unexpected tax and asset implications. We equip people with a clear list of can and can't dos," Jerome said.
THE DOMINO EFFECT OF THE RISING COST OF LIVING: TIM GRAPIGLIA, RSM FINANCIAL PLANNER, PERTH.
"The number one contributing factor causing financial stress for small businesses is oil prices as they impact everything from transportation costs, electricity costs, production costs, and the list goes on. Oil is used in almost all aspects of running a business. And when oil prices increase, this generally increases the cost of the final good or service.
The ABS Business Conditions and Sentiments Report March 2022 findings reinforce Tim's sentiment: "39 percent of all businesses expect to increase their prices more than usual. Nearly all businesses anticipating price increases (97 percent) said these were being driven by rising non-staff related operating expenses. These included rising fuel and energy costs (88 percent) and increases to the cost of products and services used by the business (88 percent)."
LET'S TAKE A LOOK AT YOUR LOCAL LAWN MOWER SME: FRED'S MOWING
"Fred* currently charges $50 for his 30 minutes of work. His main cost is the fuel for his lawn mowing equipment and his car to get to your house. He worked out that his costs have, increased by 12% due to higher oil prices. He must make the decision to reduce his profit margins or pass the increase in cost to his consumer. In turn, he may do a bit of both, however, this leads to further cost-of-living pressures on the broader community. Fred may also end up drawing on a portion of his business money or assets to cover his increased personal expenses, unrelated to his business, such as increased grocery prices, that are making it harder to put food on the table.
This blurred line between business and personal expenses can create confusion and unwelcome tax implications well after Fred and his family have consumed his signature spaghetti bolognese at the family dining table.
The Canstar Pulse Consumer Report for Australia revealed the top three money concerns heading into 2022 all were linked with the household budget: food, fuel and rental costs.
Fred is living with these money concerns, every day.
REACH OUT FOR FINANCIAL ADVICE AND DRAW A LINE IN THE SAND IN 2022
"One of the most common concerns for SMEs in financial difficulty is that they will lose their family home if they become bankrupt. This often isn't the outcome, particularly if they seek help sooner, rather than later," Jerome Mohen said.
We know it's a very tough time for lots of businesses and individuals out there. Small business is inherently personal, and we are ready to continue to support SMEs who need to understand their financial options now. Every day is different, every situation is different - but what doesn't change is our ongoing commitment to open and honest advice and seeking the best possible outcome in often very difficult and emotionally-charged situations," he said.
PICK UP THE PHONE, START A FREE, CONFIDENTIAL CONVERSATION
If there is a way to restructure your business and that's the outcome you are seeking - we can help you make it happen. If you need to declare bankruptcy or go into liquidation - we can ensure the process is as clear and simple for you as possible.
For Accountants and Advisers assisting their clients with such matters, RSM can help. RSM is a full-service national accounting, consulting, and advisory firm operating from over 30 offices throughout Regional and Metropolitan Australia. For further information and support from RSM, click here.
Disclaimer: The content of this Bulletin is general information only. It is not legal advice. The statements and opinions are the expression of the author, not Law Central, and have not been checked for their accuracy, completeness or changes in the law. Law Central recommends you seek professional advice before taking any action based on the content of this Bulletin.
Related Documents:
Related Webinars:
---