Join
it's free
Join Now

Need legal advice or a specially customised legal document?
Contact our partner law practice

Click here to arrange a quote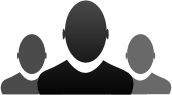 Support
help is here
Joining forces to break into the housing market
Issue: 555 - Tuesday, 9 July 2019
In this Issue
Joining forces to break into the housing market
1. Joining forces to break into the housing market
by John Wojtowicz (Director - Law Central Legal)
Unaffordability in the Australian property market is well documented and is a concern for people wishing to buy a home to live in or acquiring a property to invest in. Cities in the eastern states of Australia, particularly Sydney, have borne the brunt of high property prices.
It has been reported that analysis by the Housing Industry Association (March 2019 report) show that it now takes 1.8 standard incomes to comfortably service a standard mortgage on a median priced detached house in Sydney. This figure was 2.04 in March 2016.
One strategy for a person to acquire property to live in or to invest in is to acquire the property with another person. There are advantages and disadvantages in co-owning a property with another party.
The main advantage of co-ownership is that the initial outlay and ongoing costs associated with owning a property are spread amongst multiple parties, thereby reducing the financial stress on each party.
The main disadvantage to co-ownership largely revolves around legal issues pertaining to such matters as when the property should be sold, should the property be rented out, should the property be developed or upgraded and to what standard, who pays the bills etc.
The disadvantages can be largely addressed by the parties entering into a legal contract that sets out their rights and obligations relating to the property. By entering into a contract the parties lessen the likelihood of legal action being taken in the future in relation to the property as their rights and obligations are clearly set out and become binding on each party. Court action would only be necessary when one party wishes to enforce his rights under the contract.
The absence of a legal arrangement in place between co-owners of a property can result in the parties resorting to court action to resolve their differences. A common example of this is when the parties cannot agree to sell the property. State law has legislation in place to allow for one party (a co-owner) to make an application to the Supreme Court for the sale or partition of the property.
Our Gold and Platinum Members should read on to see our commentary on a recent case involving the sale or partition of a property.

The Law Central Co-Owners Agreement sets out the rights and obligations of each party if a dispute arises. Legal issues covered include:
Ways to resolve disputes;
What share each party owns;
When you can sell;
Who pays the bills;
What happens when a party dies;
What happens if a party becomes bankrupt;
When you can exit the agreement; and
When you can buy the other party out.
Disclaimer: The content of this Bulletin is general information only. It is not legal advice. Law Central recommends you seek professional advice before taking any action based on the content of this Bulletin
Related documents:
Related webinars:
---