Join
it's free
Join Now

Need legal advice or a specially customised legal document?
Contact our partner law practice

Click here to arrange a quote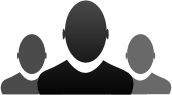 Support
help is here
Part 3: Stopping (Ex) Employees from Stealing your Business
Issue: 478 - Tuesday, 21 July 2015
In this Issue
Part 3: Stopping (Ex) Employees from Stealing your Business
1. Part 3: Stopping (Ex) Employees from Stealing your Business
In Part 1 of this series, we discussed the common law restraints on Employees when they leave your business. In Part 2, we looked at the protections granted by the Corporations Act 2001 (Cth) ("Corporations Act"). In this, the third and final part, we go beyond the employee themselves and look at what remedy can be sought from third parties who have gained an advantage from poaching your staff.
Have you ever wondered what rights a business has in relation to third parties soliciting staff? Or wondered what rights of protection and recourse you as an employer have in circumstances where an employee or director uses information gained during employment for advantage in a competing business? If so, read on. 
Lumley v Gye [1853] EWHC QB J73 ("Lumley v Gye") was the case that gave birth to the cause of action for interference with a contract. The facts pertain to Johanna Wagner, who was a singer engaged by Benjamin Lumley to perform exclusively at his opera theatre for a period of 3 months. Frederick Gye, a rival theatre owner, induced Wagner to break her contract with Lumley by promising to pay her a higher wage. An injunction was granted to prevent Wagner from performing at Gye's theatre, however this was disregarded by both Gye and Wagner. Lumley therefore proceeded to sue Gye for damages in respect of lost income. In considering the facts the Court held that Lumley could claim damages from Gye for his actions in wrongfully and maliciously enticing Wagner to break her contract with Lumley.
Since Lumley v Gye there has been an evolution of the precedents it set, and the doctrine has been reshaped in a succession of decisions by both common law and equity judges. A recent case, Aussie Home Loans Ltd & Anor v X Inc Services Pty Ltd & Or [2005] NSWSC 285 ("Aussie Home Loans Case"), demonstrates some of this progression and in particular the principle of "anti-poaching" in employment contracts. In this case a state manager at Aussie Home Loans resigned from his position and launched his own business. Aussie Home Loans contended that this ex-employee had solicited, interfered and endeavoured to entice its loan writers away from Aussie Home Loans, which it claimed was in direct conflict with a clause in the ex-employee's employment contract.
The Court applied the principles regarding enforceability of restraint of trade clauses in employee contracts and concluded that such restraints may be justified by reference to the confidential information that employee has about the former employer and its employees. The Court found that the ex state-manager knew confidential information about Aussie Home Loans' loan writers, including their experience, rates of commission, capacities and personalities, however it considered that the applicable clause in his employment contract exceeded what was reasonable to protect the confidentiality of that information. In particular the Court noted:
that the clause applied to ALL Aussie Home Loans' employees and contractors, rather than being limited to loan writers which the ex-employee was responsible for;
the clause applied to all Australian states, whereas the ex-employee only has dealings in Victoria;
the restraint period of 12 months was too long having regard to the one week notice period in the loan writers' contracts, suggesting that the parties intended that loan writers could move quickly to other brokers; and
such a restraint length was excessive considered the ex-employee's employment was terminable with only a month notice.
This is a prime example of how such clauses in employment contracts must be carefully drafted so they are clear and within the confines of the law.
Gold and Platinum Members read on for how the Corporations Act is used to draw in third parties to these employment disputes.

Related documents:
---