Join
it's free
Join Now

Need legal advice or a specially customised legal document?
Contact our partner law practice

Click here to arrange a quote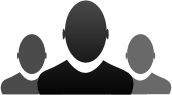 Support
help is here
PART 2: Stopping (Ex) Employees from Stealing your Business
Issue: 475 - Tuesday, 9 June 2015
In this Issue
PART 2: Stopping (Ex) Employees from Stealing your Business
1. PART 2: Stopping (Ex) Employees from Stealing your Business
In part 1 of our Bulletin titled Stopping (Ex) Employees from Stealing your Business , we discussed trade restraints relating to Employees, insofar as the common law is concerned. In this part, we will look at employee's duties and obligations as set out in the Corporations Act 2001 (Cth) ("Corporations Act").
If the Employer is a Company, there are additional protections outside of the common law, as contained in the Corporations Act.
Section 183
The conduct of an employee of the business owned by a company is covered under section 183 of the Corporations Act. This section stipulates that the employee must not use any information they have gathered as a director or employee to cause detriment to the Employer. More specifically, it states:
" (1)  A person who obtains information because they are, or have been, a director or other officer or employee of a corporation must not improperly use the information to:
                     (a)  gain an advantage for themselves or someone else; or
                     (b)  cause detriment to the corporation.
Note 1:       This duty continues after the person stops being an officer or employee of   the corporation.
Note 2:       This subsection is a civil penalty provision (see section 1317E)."
The section has the effect of being a de facto "trade restraint" for a period after the employment has ceased. Any information that the employee obtains as an employee of the business, must not be improperly used. This will include obtaining client lists and trade data and also approaching clients of the business after their employment has ceased.
Application of section 183 in Spotless Group Limited v Blanco Catering Pty Ltd [2011] FCA 979
In this case a senior manager of Spotless passed on information he was privy to as an employee to his wife and a company which was set up to invest in a competitor. This included information about how the business operated, customer and supplier information and financial models. The manager also passed on information concerning Spotless' bid for new work, and the competitor subsequently used this information to bid on specific projects in competition with Spotless.
In considering this case, the Court made it clear that it is reasonable for an employee to use "know-how" acquired from an employer, but may not use confidential information or information which was deliberately obtained for use after employment. In its decision, the Court found that the information the manager passed on was not just "know-how" and that it was obtained for the purpose of developing bids in competition with Spotless. Although the Court was satisfied that Spotless did not suffer any loss or damage as a result of the misuse of this information, it nevertheless fined the manager $100,000 in general damages for breach of his duties.
Ex-Employees setting up a rival business
In the Spotless case the Manager was personally fined for misuse of information in breach of his duties. However, what happens when ex-employees start a new business in competition? What is considered "know-how" versus confidential information? A recent Federal Court case, Labelmakers Group Pty Ltd v LL Force Pty Ltd [2012] FCA 512, ("Labelmakers Case"), provides an example of how the Australian judicial system approaches breach of confidence actions against past employees setting up a new business in direct competition.
Gold and Platinum Members read on for an analysis of the case.

Look out in coming weeks for the third and final part of this Bulletin series, where we look at the law in regards to the poaching of your staff by former employees or competitors.
Related Docs
---