Join
it's free
Join Now

Need legal advice or a specially customised legal document?
Contact our partner law practice

Click here to arrange a quote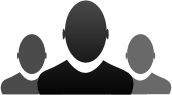 Support
help is here
Bridging the gap - Do I need an employment contract?
Issue: 430 - Friday, 15 February 2013
In this Issue
Bridging the gap - Do I need an employment contract?
What level of membership is right for me?
1. Bridging the gap - Do I need an employment contract?
Is an employment contract really necessary when the employee is already covered under the national employment standards (NES) or an award? The reality is that Modern Awards and the NES have been implemented to protect workers' rights. This is all good and proper, but they do not cover everything in an employment relationship. A common law employment agreement sets out more than just the hours of work and salary. It sets out the precise terms and conditions of employment and offers a level of certainty to both employers and employees of exactly what is expected in the employment relationship.
What does the Law currently provide for?
Under the Fair Work Act 2009 (Cth) the NES sets out 10 minimum conditions of employment in relation to:
maximum weekly hours;
parental leave;
flexible work for parents;
annual leave;
personal/carer's leave;
community service leave;
public holidays;
information in the workplace;
notice of termination and redundancy pay; and
long service leave.
Modern Awards, if applicable, also further define these minimum conditions.
Can I offer an Employee less than the prescribed minimum conditions?
No, you cannot offer an employee less than the minimum entitlements under the National Employment Standards ("NES"), or any other legislative instrument (such as an applicable Award).
All minimum entitlements under the NES cannot be displaced and will override any offer which is less than the minimum entitlements.
For example, because the NES provide for 10 days personal/carer's leave, you cannot offer an employee 8 dayspersonal/carer's leave. You must comply with these minimum entitlements even if you are offering an employee more money.
Can I offer an employee better conditions than the minimum conditions?
Yes, there is nothing that prevents you from offering an employee terms and conditions that are better than the minimum conditions.
An employment contract allows you the flexibility to offer an employee an employment contract that best suits the individual circumstances of your business.
Can I make my employees contractors and escape the minimum entitlements?
This is a strategy looked upon very poorly by government regulators Fair Work Australia. Whether the relationship is that of employee or independent contractor is determined by the individual circumstances of the case, not just by the type of contract signed. If it is to all intents and purposes an employment relationship, then expect Fair Work Australia to come down hard on you with fines and penalties when they catch you out.
Gold and Platinum members read onto see the common characteristics of Employees v Contractors

What doesn't the law provide for?
An employment contract allows you to address a wide range of matters pertaining to the employment relationship which are not addressed by the NES or other industrial instruments. These include:
confidential information;
intellectual property and moral rights;
restricted activities;
medical examination;
responsibilities and duties;
employee conduct;
investigation and suspension; and
obligations on termination of employment.
Gold and Platinum members read on to find out how a well drafted Employment Agreement covers these issues.

The Law Central Employment Contract offers protection for your business over and above the protections offered by law. If you have employees working for you without a written employment agreement in place, you are at risk. Why not protect your business by creating an employment contract for each of your employees here.
---
2. What level of membership is right for me?
A common question we receive is "What is Platinum Membership?". In summary, Platinum Membership is a paid subscription based upgrade to our free Silver Membership. Platinum membership costs $150 per year.
The main benefits to Platinum Members are the additional content available in the "Sealed Section" of our fortnightly Bulletin, and discounted pricing for documents (You can see the full range of benefits of Platinum membership below).
Example
To prepare a family trust with a corporate trustee:
| | | | |
| --- | --- | --- | --- |
| Document | Normal Price | Platinum Price | Discount |
| Company trustee (including ASIC fee) | $552 | $542 | $10 |
| Family Trust | $275 | $129 | $146 |
| Total | $827 | $671 | $156 |
This example recoups your annual Platinum Membership fee in a single transaction. All subsequent document purchases put you further ahead.
If you do not have a need for legal documents from LawCentral, but are interested in the special "sealed" content in each Bulletin, then you may want to consider Gold Membership. Gold membership costs $99 per year.
| | | | |
| --- | --- | --- | --- |
| | | | |
| Build your own Legal Documents | | | |
| Checklists | | | |
| Samples | | | |
| Related Products | | | |
| Legal Tutor | | | |
| Document Discounts | | | |
| Fortnightly Bulletin | | | |
| Bulletin – Bonus Content | | | |
| Bulletin Bookshelf | | | |
| | Join | Join / Upgrade | Join / Upgrade |
---