Join
it's free
Join Now

Need legal advice or a specially customised legal document?
Contact our partner law practice

Click here to arrange a quote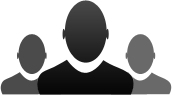 Support
help is here
0

webinar20201125 - Webinar Test 2
Price: $88
Platinum Price: $77 [?]
Duration: 60 minutes
Date: Wednesday, 25 November 2020
With many Family Trusts receiving the Federal Government's Cash Flow Boost (see our

Trust Distribution Minutes Library 19/20

for minutes and guidance on dealing with Cash Flow Boost as income or capital), the question of how Family Trusts can release Trust capital to beneficiaries is now frequently being raised.

Trustees will generally have a good understanding of how income is distributed from the Trust each year. However, distributing capital can sometimes be more problematic. Getting it wrong can expose the Trustee to legal action from disgruntled beneficiaries, creditors and may also lead to adverse tax consequences.

In this Webinar, Distributing Capital from Family Trusts, trust lawyer, John Wojtowicz, discusses some of the common mistakes encountered when Trustees attempt to distribute capital from Family Trusts.

In this Webinar, John will cover:

The notion of Trust Capital;
Interpreting Trust Deeds;
Dealing with Cash Flow Boost;
Restrictions on distributions;
Capital distributions for the purposes of education, advancement or benefit;
Factors the Trustee must consider;
Impact on Asset Protection strategies; and
Tax Consequences.

This webinar is suitable for accountants and other professional advisers and is pitched at an intermediate level. It is ideal for all accountants and advisers that deal with Family Trusts.

Presenter John Wojtowicz

John Wojtowicz is the Director of the law practice, Law Central Legal. He has practiced law since 1988 and has been admitted to both the Supreme Court of WA and the High Court of Australia. Working predominantly in the areas of trusts law, commercial law and estate planning, John has acted for both large institutions and individuals, as well as serving on multiple bank panels. Over the years, he has acted for clients on complex estate planning and has represented clients in the Supreme Court of WA on trust and inheritance issues. He is a sought after speaker on trusts and estate planning and brings a wealth of practical experience to his seminars.